Products

Contact us
Tel: +86-633-2260220
Fax: +86-633-2260220
Email:sales@hightoptool.com
Website: www.hightoptool.com
Address:Zhenxing East Road, Ju County, Rizhao City, Shandong Province, China.

Your current location:Home > Products&Technology
Products
Stone Power Machines >> Stone Cutter >> Electric Granite Marble Stone Wet Cutting Machine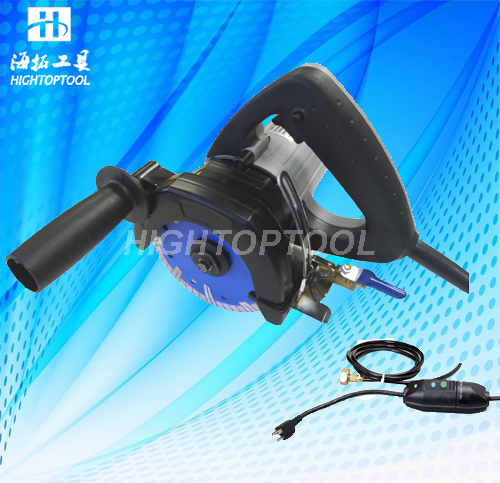 Electric Granite Marble Stone Wet Cutting Machine
Model:HTSWCM-5
Rated Voltage:230v/110v
Rated Frequency:50/60Hz
Rated Input Power:1200W
Blade Diameter:125mm(5")
NO-Load Speed:12,000RPM
Arbor Size:22mm
Details
This machine is able to provide perfect straight cuts which is required for quality fabrication and installation. Equipped with one of the most powerful motors in its class, the HTSWCM-5 has the strength to power through tough materials, including porcelain and engineered stones. When used with the proper blade, this wet stone cutter is also equipped with a high quality water-feed system that eliminates the harmful dust particles which are common in dry cutting applications. Another safety feature included is a built-in GFCI (ground fault circuit interrupter). In addition, the HTSWCM-5 Wet Stone Cutter includes two unique features. One is a side handle for more stability and control. The second, is the ability to accept a curve cutting blade. Curve cutting operations are safer and easier .Suitable for use in the shop or on the job site, the HTSWCM-5 is ideal for any professional stone fabricator/installer or tile contractor.
Note: This cutting machine can cut the circular and the ellipse on the stone.